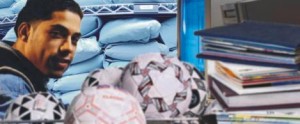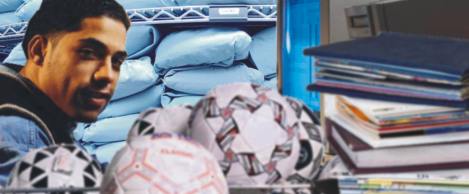 TRENTON — A New Jersey man sold some of his stuff on eBay last week, and plans to use the money he makes to buy other stuff.
"I realized there was a lot of stuff I had around my house — in my garage, under my bed, in the fridge — that I just never used, or got tired of using," said Jeff Diabotto, a mechanic with the municipal water company. "I thought, 'Why not list this stuff for sale on eBay, and use the money I make to buy new stuff that I really want.'"
His wife Glenda prasied her husband's ingenuity. "This is the type of great idea he's always coming up with," she said. "If some of the stuff he has listed on eBay doesn't sell, he's going to relist it — and keep listing it until it sells."
"So far," said Mr. Diabotto, "some of the stuff has sold, and some hasn't. I haven't sold enough yet to buy some of the new stuff that I want to get, but I'm getting close."
Diabotto expressed his belief that, sooner or later, all his stuff will sell.