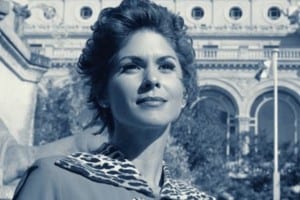 NEW YORK — Descendants of legendary scammer Charles Ponzi (1882-1949) sued Bernard Madoff today for infringing on the rights to their patriarch's proprietary system of bilking money from innocent investors. A so-called "Ponzi Scheme" uses money obtained from new investors to pay overly inflated returns to earlier ones.
"My grandfather invented this system of deception and fraud over eighty years ago," said Atonella Ponzi, 58, owner of a local beauty shop. "It's all he left us; it carries our name.  For Mr. Madoff to blatantly steal our family's intellectual property is nothing less than criminal."
Sean Hartnoy, an attorney for Bernard Madoff, said the Ponzis don't have a case. "The scam has fallen into the public domain," he said.  "Anyone wishing to swindle the public today by using this system may do so freely, without having to pay a nickel in royalties. Mr. Madoff has done nothing wrong in utilizing this technique to deceive his investors."
Hartnoy said that even if his client is convicted and serves a hundred life sentences for fraud and securities violations, he will be completely vindicated in an infringement suit.
The Ponzis remain steadfast in their belief that justice will prevail in their favor.
"It's not just some technique that they are trying to protect," said Lester Bostleman, an attorney for the Ponzis, "but it is their family name and reputation."
A lawsuit has been filed by the Ponzis, but will have to take backseat to Madoff's criminal case. "If Madoff is acquitted," said Bostleman, "we'll see him in court."
Antonella claimed they didn't have enough money for a lengthy legal battle, so they turned to friends and family for financial assistance. So far, the Ponzis have raised over $300 million. "We did not take their money as charity," she said, "but as an investment in our grandfather and his system.  We will pay fifty percent interest to everybody, forever, I promise."
Parties wishing to contribute may send checks directly to the Ponzi Family Investment Fund.