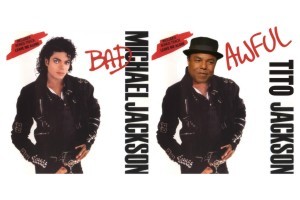 LOS ANGELES — Tito Jackson declared himself the new King of Pop today, promising to fill the void in fans' hearts left by the death of his superstar younger brother.
"Of course, I never wanted my brother to die," said Tito, "but I always thought — in the back of my mind — 'If something were to happen to Michael, then I could jump in with a moment's notice.'"
Tito said he is the logical choice to be the next King of Pop. "I grew up with Michael and I know all his moves."
To demonstrate his ability, Tito began moonwalking for reporters, but stopped after only a few seconds when he heard something snap in his knee. "You get the idea," he said, as he hobbled over to a bench and gently lowered himself onto it.
Promoters were skeptical of Tito's ability to take over for his brother, but decided to give him three performances at a bar in Sylmar, California "to see what happens."
The promoters said it would be relatively easy to determine if Tito has what it takes to fill his little brother's shoes.
"If audiences aren't screaming 'Tito, Tito, We Love you,' within the first five seconds," as one executive put it, "it's all over."
ARTICLE UPDATE
All three performances of the Tito Jackson "Pay No Attention to the Man in the Coffin" Tour have been cancelled.  No official reason was given, but Turk Delfino, owner of the Tangiers Bar in Sylmar California, filed a lawsuit late today, claiming he never received his guaranteed advanced payment.