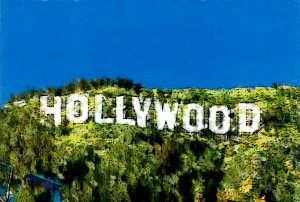 HOLLYWOOD — Betty White has been tapped to play the part of Brittany Murphy in a motion picture docudrama about the late actress. The 88-year-old White said she was thrilled to be cast in the role of the young starlet — whose untimely death at the age of 32 shocked the movie world — and will do her best to breathe life into the character.
"I don't know why they chose me," said White, "but roles for ninety-year-olds are few and far between, so I wasn't about to turn it down."
White was offered the part after director Chris Columbus interviewed hundreds of unknown actresses in their 20s and 30s, but couldn't find anyone "right for the part."
"The experience and depth Ms. White will bring to Murphy's character," explained Columbus, "more than compensates for the fact that she's almost three times as old as Murphy was at the time of her death."
Columbus believes that after the first few minutes of the film, audiences will be so absorbed in the story, they'll "forget they're watching an octogenarian pretending to be an anorexic girl in her thirties."
Although she looks forward to portraying the onetime ingénue, White admitted to being a "little nervous" about the nude scenes. "They never had me take off my clothes on 'Golden Girls,'" she quipped. "I just hope the guy they get to play the husband doesn't mind getting down and dirty with this fiery grand-cougar."
White's concerns were put at ease, however, when producers announced they have reached an agreement with Abe Vigoda to play Brittany's 40-year-old British husband.
"I can do 40," said the 89-year-old Vigoda, "but the English accent, I'm not so sure about."
White and Vigoda last appeared together in a popular commercial for Snickers that aired during the 2010 Super Bowl XLIV. "Together, Abe and I have almost 180 years of life experience," said White, explaining why they were chosen for the 30-second spot. "Think of all the candy bars we must have eaten in that time."
Director Columbus admits the casting choices will present "some artistic challenges," but feels confident he made the right decision.
"With a little make-up, the right lighting and some digital effects," he noted, "Brittany Murphy will live again."
"Well, sort of," added White.