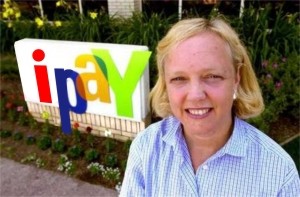 WASHINGTON (TheSkunk.org) — The $4 billion spent on the various Senate, House and state campaigns in the 2010 midterm elections have helped jumpstart the flailing U.S. economy, according to a report issued today by the Department of Commerce.
Businesses that benefited from this unprecedented expenditure of campaign dollars — including printing companies, graphic design firms, video production facilities, television networks, local TV stations, internet advertising, golf courses, alcohol distributors and escort services — created tens of thousands of new jobs to meet the demand of disseminating the disingenuous promises and gross misrepresentations of well-financed political hopefuls to the American voter.
More than half of the nation's caterers, truck drivers, electricians, makeup artists, hairstylists, draftsmen, cameramen, security guards, speech writers, sign makers, travel agents, hookers, and undocumented laborers were taken off the unemployment rolls as a result of the money dumped into the 2010 elections — the most costly on record.
Republicans are taking credit for the economic boost. Senate Minority Leader Mitch McConnell claimed the millions of dollars alone spent by anonymous overseas donors on the losing campaigns of Tea Party favorites Christine O'Donnell and Sharron Angle will raise the employment level by 5%.
"It's part of our party's plan to spur the economy," said McConnell. "If we lower taxes on the wealthy, they will spend their money on even more ridiculously expensive political campaigns."
The midterm stimulus did not emanate solely from GOP-backed multi-national organizations like the U.S. Chamber of Commerce; wealthy individuals with deep pockets and huge egos also contributed to the economic recovery.
In her fruitless attempt to get elected governor of California, former eBay CEO and billionaire Meg Whitman injected $170 million from her personal bank account into an amazingly ineffective campaign, which translated into paying approximately $50 for each voter to cast their respective losing vote. While Whitman, herself, may slip away into an obscure answer in a future edition of Trivial Pursuit, her legacy of throwing all those campaign dollars at small businesses in the Golden State has not gone unnoticed.
"The sudden influx of Whitman's cash into the California economy has really helped turn things around," remarked governor-elect Jerry Brown, who triumphed over Whitman in the gubernatorial race. "If more millionaires mindlessly threw that kind of money into our state, unemployment would be eliminated, and most of our financial troubles would be over."
Brown challenged billionaires across the country to come to California to set up expensive political operations. "It doesn't even have to be during an election," he noted. "If you're going to inject hundreds of millions of dollars into our state, feel free to make whatever commercials you want."
Brown invited Whitman back in four years to try to purchase another elected office with an equally futile and costly political campaign.
"If you really want California to be as prosperous as it was 30 years ago," Brown told the former Silicon Valley executive, referring to one of her failed campaign ads, "just keep writing those checks."