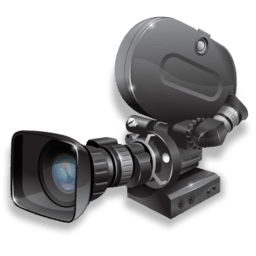 HOLLYWOOD (TheSkunk.org) — Sony Pictures has struck a deal with Angelina Jolie to play the title role in "Vaginasaur," its upcoming film depicting a dystopian future where citizens are terrorized by a gigantic female sex organ.
Directed by Sofia Coppola, the story revolves around a prehistoric egg that becomes exposed to nuclear radiation from the Fukushima nuclear power plant and drifts across the Pacific Ocean, eventually making its way to Southern California.
The egg winds up on the Santa Monica pier, where its gaping crack opens wider and wider, eventually  allowing the swollen, mutated beast to emerge.
Alec Baldwin plays the hero, who must figure out how to trick the enraged vagina into letting him penetrate it, using nothing but his hands and an old, rusty sword that he hasn't used since he was an adolescent.
The screenplay was written by first-timer Jed Umthin, a film student at the USC Department of Cinema, who defended his script against accusations of sexism and misogyny. "It's not just about some oversized pink taco that goes on a rampage," explained Umthin. "It's an allegory for the oppression asserted by the societal elite, the fragility of the human condition, and my overall hatred of women."
According to Umthin, he had to think both outside and inside the box to draft the story of genitalia unleashed.  "Audiences will be exposed to things most of them have never experienced before," he said, "such as multiple climactic endings."
"Vaginasaur" is scheduled for release once a month in 2016.
"I'm swelling with excitement to be working with Sofia Coppola," said Jolie.  "She's a cunning filmmaker, and I look forward to terrifying audiences with her giant vagina."