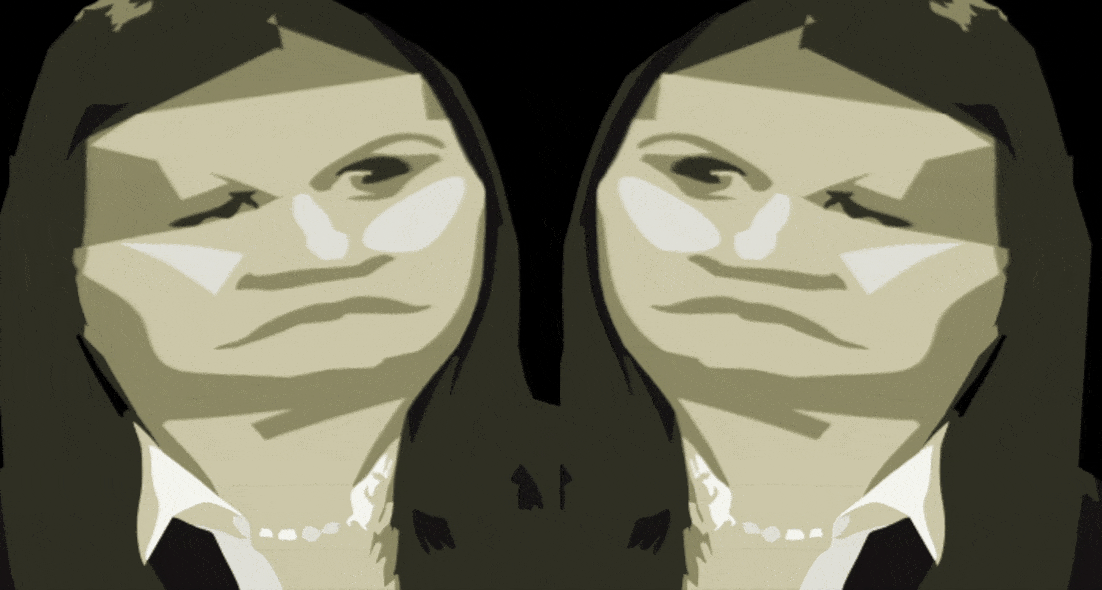 LOS ALIMOS (TheSkunk.org) – After the successful cloning of two monkeys in China, scientists around the world have debated the ethical concerns of the eventual cloning of the first human being. While consensus has yet to be reached about the morality of human cloning in general, there is one notable exception: White House Press Secretary Sarah Huckabee Sanders. The International Order of Concerned Scientists has concluded that the cloning of Ms. Sanders would unleash unintended consequences and must be prevented at all costs.
Consensus among the scientists was unanimous. "We have no idea its genetic makeup," read a statement issued by the IOCS. "In fact, we have no idea whether it's even comprised of DNA, the building blocks of life – and therefore begs the question:'Could it even be cloned?'"
"God, I hope not," responded one member of the organization.
"The mere thought of what might happen if an amorphous, gelatinous compound such as Huckabee Sanders is replicated in any manner is almost unspeakable," he added. "Much like Sanders, herself."