Now that President Obama has decided against releasing the photograph of a bloodied and dead Osama bin Laden, it's time for readers of TheSkunk.org to create their own.
Attention: Artists, Photographers & Photoshop Gurus. What are you waiting for? Enter the "Osama bin Laden Fake Death Photo Contest" Today.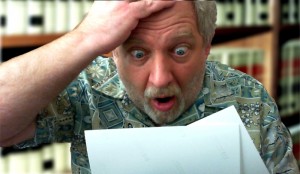 Upload your best fake photo depicting a dead Osama bin Laden.  Be creative — it doesn't have to resemble the descriptions we've heard in the media.
Users will vote on the uploaded images with a scale of 1 – 10.  The entrant whose image receives the highest total vote score at the end of the submission period will be deemed the winner and be immortalized by having their Osama bin Laden Fake Death Photo displayed  prominently on the front page of TheSkunk.org.
Post your best Fake Osama bin Laden Death photo to our gallery today (one entry per user, please).
Contest ends on May 31, 2011.
ENTRY REQURIEMENTS
Any and all original artwork in digital format is eligible. Only online entries will be accepted. All digital files must be 5 megabytes or smaller, must be in JPG or GIF format, and must be at least 800 pixels wide (if a horizontal image) or 800 pixels tall (if a vertical image).
Fake Photographs may not previously appeared anywhere else on the Internet, Television, magazines or in any other media.
The fake photograph, in its entirety, must be a single work of original material created by the Contest entrant. By entering the Contest, entrant represents, acknowledges, and warrants that the submitted fake photograph is an original work created solely by the entrant, that the fake photograph does not infringe on the copyrights, trademarks, moral rights, rights of privacy/publicity or intellectual property rights of any person or entity, and that no other party has any right, title, claim, or interest in the artwork.
Any individual(s) depicted in the fake photographs must be at least 18 years of age. Make sure you have their permission to use their image.
The winning entry will be the one that receives the most number of online votes, cast by users who view the images on TheSkunk.org.
All entries must be submitted and received by May 31, 2011 at 11:59 p.m. PT.
LICENSE
By entering the Contest, all entrants grant an irrevocable, perpetual, worldwide non-exclusive license to TheSkunk.org, Noisivision Inc. and their affiliates ("Sponsor"), to reproduce, distribute, display and create derivative works of the entries (along with a name credit) in connection with the Contest and promotion of the Contest, in any media now or hereafter known, including, but not limited to: Display at a potential exhibition of winners; publication of a book featuring select entries in the Contest; publication in a national magazine or online highlighting entries or winners of the Contest.
Entrants consent to the Sponsor doing or omitting to do any act that would otherwise infringe the entrant's "moral rights" in their entries. Display or publication of any entry on an Sponsor's website does not indicate the entrant will be selected as a winner. Sponsor will not be required to pay any additional consideration or seek any additional approval in connection with such use. Additionally, by entering, each entrant grants to Sponsor the unrestricted right to use all statements made in connection with the Contest, and pictures or likenesses of Contest entrants, or choose not to do so, at their sole discretion. Sponsor will not be required to pay any additional consideration or seek any additional approval in connection with such use.