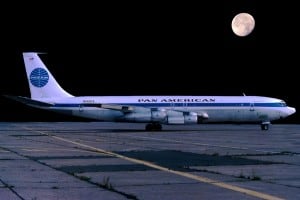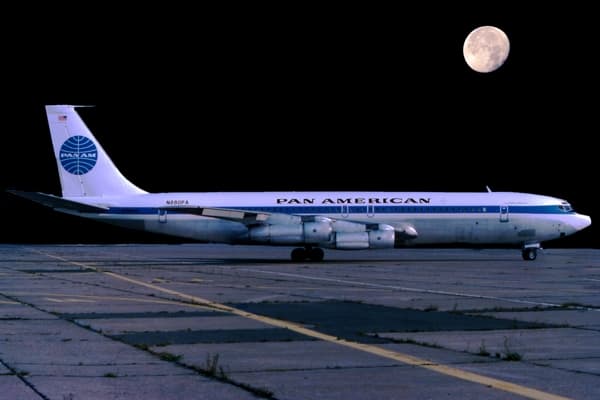 NEW YORK — Pan Am Flight 354 from LaGuardia to LAX was delayed on October 30, 1966 due to bad weather conditions. On Sunday, exactly 45 years later, the tower gave it the "Okay" to taxi down the runway and proceed with its flight.
"We were all so upset when first told we couldn't take off on time," remembered Emily Johnson, 103, who hadn't seen her family in four decades. "The first six hours just sitting there on the tarmac were excruciating — but after awhile, the weeks sailed by, and we all settled down and tried to make the best of it."
"Those lovely stewardesses were so polite and accommodating," noted Hector Gonzalez, 82. "It was a sad day when we had to eat their dead flesh to survive — this was after they ran out of the little bags of peanuts, of course."
47-year-old Leroy Harkins was just a toddler when air traffic controllers told the pilot on that stormy Fall afternoon to "keep the plane in a holding pattern until further notice."
"I don't remember much about that first day," said Harkins. "But growing up inside the fuselage of a Boeing 707 was a wonderful experience — I have so many great childhood memories."
Harkins's upbeat attitude comes amid devastating tragedy. His parents both died ten years ago — only seconds apart. Fellow passengers suspected it was a murder-suicide, but with no formal investigation, it's unlikely an official cause of death will ever be determined.
Harkins eventually put himself through a makeshift law school run by a couple defense attorneys who were seated in first class. "Nice fellahs," recalled Harkins. "They deferred the tuition."
Finally came the announcement they had been awaiting for nearly 50 years. "Fasten your seatbelts," crackled a phlegm-laden voice over the intercom. "Prepare for departure."
The plane lifted off the ground and ascended into the atmosphere. The stranded passengers were more than excited to be finally heading toward their destination.
Although the pilot died thirty years earlier — a few days after what would have been his official retirement from the airline industry — co-pilot Maury Trunbill, 96, did his best to keep the plane steady and sure. Trunbill was an experienced pilot in his own right, but his Parkinson's made it difficult to handle the controls.
"Fortunately," said Trunbill. "There were two elderly middle-eastern gentlemen on the plane from, I think, Saudi Arabia and Iran, who volunteered to take over the controls."
"They seemed to know what they were doing," he added, with a wheeze, "so I welcomed them into the cockpit and they got us safely to Los Angeles."
The plane landed and taxied to the terminal. The passengers knew it would take a few days to adjust to the time difference, but that did not seem to matter; they only wanted to go home and get on with their lives.
They disembarked from their flying catacomb and went directly to the baggage claim area, only to be disappointed once again.
Their luggage did not show up.