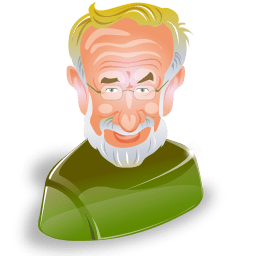 HOLLYWOOD — Steven Spielberg will be directing a feature film based on a soon-to-be-released unauthorized biography of the filmmaker.  The renowned director has denounced the book upon which the script is based as a "work of complete fiction with false allegations and unattributed quotes."
"The author never interviewed me," said Spielberg. "He never called my office, never talked with any of my friends or associates and simply made up ninety-percent of everything he wrote."
Despite his assertions that both the book and the screenplay adaptation are scurrilous and in no way a factual representation of his life — calling the source material "junk journalism" and the author a "fascist anti-Semite" — Spielberg has chosen this as his next project, telling his fans that biographical films often take liberties with their subjects, and that he will leave historical accuracy to historians.
"The book has sickened me with the many lies it puts forth about my family and me," said the famous director. "And the filmed version will no doubt be just as disgusting, painting me with broad strokes and ridiculous characterizations."
"Nevertheless," he continued, "I find the material compelling, and look forward to bringing it to the big screen.  Defamation of character notwithstanding, the story makes for an exciting motion picture, filled with intrigue, suspense and just a touch of fantasy."
Spielberg, who said he will not be attending the premiere of the film in protest, has instructed his legal team to initiate a libel suit against the publisher, the studio, and himself.
"While it's disheartening that people will go away from the theater believing the despicable behavior displayed by my character in the film is an accurate portrayal," he said, "I hope they will appreciate the cutting edge digital effects."