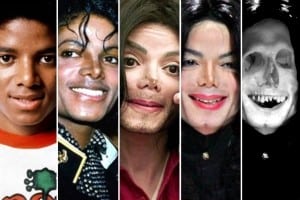 LONDON – Faced with the possibility of refunding $85 million in tickets sales, promoters for the concert series that Michael Jackson was preparing for at the time of his death have decided to honor the 750,000 pre-sold tickets and move forward with the shows. 
Jackson's "That Was It" concert, as it's been renamed, will open at London's O2 Arena on July 8 as originally scheduled. 
"Plans were being made to return the money," according to Nigel Wellington, one of the concert promoters, "but customers overwhelmingly rejected the refunds and demanded the shows open as advertised."
All fifty performances have sold out. Tickets are being scalped for up to ten times their face value.
Still to be determined is how to handle Jackson, himself. Promoters insist the King of Pop, who died Thursday from an apparent heart attack, will be center stage "where audiences can experience the magic up-close and personal."
"Fans are clamoring to see Michael Jackson," said Thomas Helmore, a publicist for the O2 Arena. "The fact that he is no longer breathing doesn't matter to these people. They're devoted."
"The Brits don't really get his music anyway," added Wellington. "They're paying to see the embodiment of a superstar, and that's exactly what they're going to get."
Certain changes will have to be made to accommodate the deceased performer.  "For one thing," noted Helmore, "the backup dancers will now have a much more prominent role."
What about the moves, the dancing, the moonwalk?
"Artists change over time," explained Wellington. "This won't be the same concert you saw twenty years ago.  You're going to see a more subdued Michael Jackson."
"He's literally reinvented himself," said Helmore. "How many artists get a chance to — "
"– it won't be that different," Wellington interjected. "He'll still be wearing his sequined glove, his flashy costume, [and his] his mask.  He'll just be using a smaller portion of the stage than usual — supported by wire ropes hooked up to an off-stage crane."
Much of the show, however, will remain true to Jackson's original vision.
"At one point," said an enthusiastic Wellington, "we raise his wires and he flies over the audience, like Peter Pan – the boy who never grew up."
"Whoooosh!" said Helmore, spreading his arms to demonstrate. "Right over everyone's heads."
"I don't know if this would work anywhere else in the world," admitted Wellington, "but the British don't like to complain."
Helmore said he considers Jackson the best in the world at generating his own press. "First it was the color of his skin, then that whole thing with the little boys, and now this. The man is a publicity genius."
Opening for Jackson will be John Lennon's death clothes — including his signature eyeglasses — which have been carefully preserved in a glass container by Yoko Ono.
"John Lennon and Michael Jackson on the same stage," said Wellington, who paused to wipe a tear from his eye. "Who thought we'd ever live to see the day?"