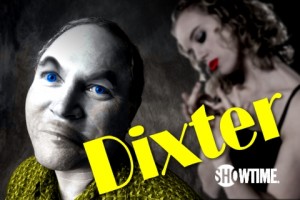 LOS ANGELES (TheSkunk.org) — Adding to its string of successful, edgy and over-the-top programs that explore the sinister side of humanity, Showtime has ordered 13 episodes of "Dixter," a dark comedy that revolves around a compulsive, yet loveable serial rapist.
Set in the city of New Orleans, the show's title character Dixter Johnson teaches poetry at an all-girls school by day, but in his off-hours he is a skilled and brutal rapist.
Will audiences feel empathy with a man who perpetrates violent acts against vulnerable women, forcing himself onto them against their will?
According to Arlen Partamin, Vice President of Programming, Dixter lives by a strict code of conduct and will not be "your stereotypical, indiscriminate sex offender."
"What makes him different from other rapist characters is that Dixter only victimizes women who deserve it," he explained. "Women who treat him decently, who don't go around taunting him by wearing sexy halter tops or speaking to him in a low, husky voice, will be perfectly safe."
Partamin said that whenever Dixter commits his signature crime, the audience will be rooting for him, because they know his victims are "bitches who have done something to set him off."
To the girls in his class, Dixter is a charming, witty instructor, who teaches as much about life as he does poetry. But to females who happen to toss him a condescending glance or roll their eyes at him in a dismissive manner, he is a fiendish monster.
"We cheer Dixter on," Partamin added, "because — let's be honest — we know we'd all do the same thing if put in a similar situation."
'Dixter' will air Thursdays at 10pm on Showtime.