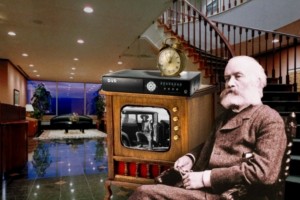 NEW YORK — Having gotten wise to viewers fast-forwarding through commercials on their DVRs, the advertising industry has decided to slow down all TV ads to 25% of normal speed.
Unfortunately for TV audiences, the converse is also true: When a program is viewed directly from the broadcast source, and not from the DVR, a 30-second commercial will be 2-minutes long and move in ultra-slow motion.
ATVA Executive Vice President Les Johnson expressed confidence that audiences will watch the commercials, even if they're slow.
"If a viewer is really involved in a show, say 'Mayberry, RFD,'" said Johnson, who has held the same position since 1957, "he or she will have to sit through the commercials to find out how it resolves. Does Aunt Bea win the pie contest? You have to watch the ads to find out. That's how broadcasters earn the money to pay for the TV shows you love to enjoy."
"Besides," he noted, "we have a captive audience. Where else are they going to turn for entertainment?"