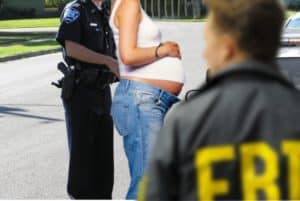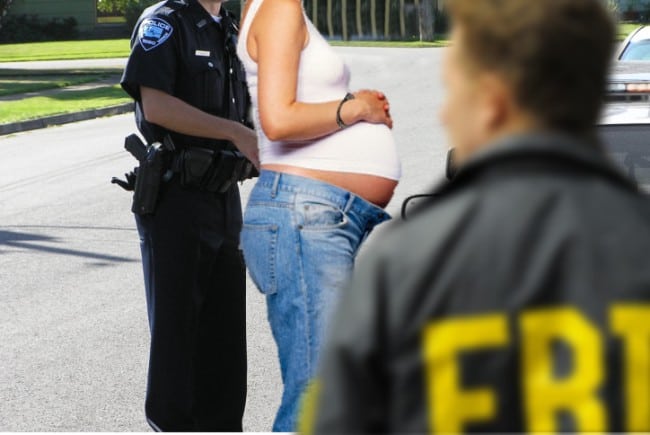 TALAHASEE, FL (TheSkunk.org) — An infant was discovered Saturday curled up inside a woman's body.  According to police, Alessandria Kittington had been transporting the child –  who measured only 13 inches long and weighed but 7 pounds, six ounces – inside her abdominal cavity for months.
Law enforcement was tipped off by a good Samaritan who noticed a suspicious female with an overly extended belly standing in the checkout line at a local Walmart.
"This seems to be some sort of bizarre child smuggling operation," said Police Chief Darren Williamson. "If we hadn't gotten there on time, God only knows where this kid could have ended up."
Doctors operated on Kittington for 45 minutes, cutting through her abdominal muscles to rescue the infant, who was discovered unclothed and bloody — and not breathing .  After resuscitating the baby, medical technicians cleaned him up and turned him over to authorities, where he will be kept in protective custody until a parent or guardian can be contacted.
Kittington faces charges of kidnapping and child neglect.
Although the investigation is ongoing, Williamson speculates the suspect was able to get the child inside her body by inserting it through her vagina. "I have no other explanation," he said. "Criminals never fail to amaze me with the new and clever ways they devise to conceal their contraband."