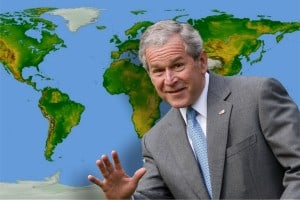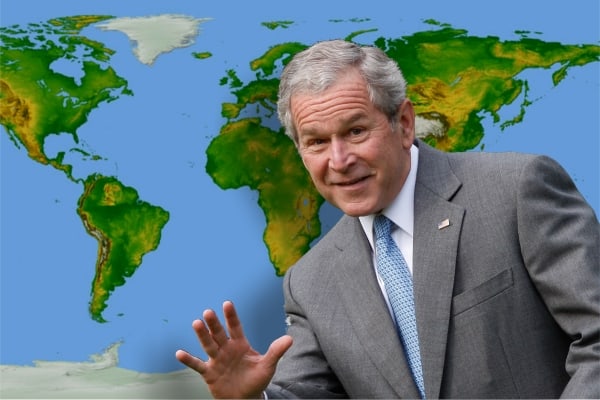 CRAWFORD, TX — Having recently traded in his White House address for a suburban home in this quiet Texas community, former President George Bush has expressed his desire to reenter public life by becoming the leader of some other yet-to-be-determined country.
"He's been kinda fidgety," said a close friend. "He really misses being the decider."
Bush has formed an exploratory committee, comprised of unemployed bank executives, autoworkers and Mervyn's clerks, to scour the planet for a nation with low self-esteem. "Preferably one where they don't read newspapers," he said, "or have that internet thing."
To facilitate the search, the former Commander-in-Chief has placed an ad on Craigslist, which reads: "Experienced leader of free-world looking for new opportunities to blunder established foreign government or kingdom.  Previously employed as a democratically elected (sort of) chief executive, would accept position with small monarchy or other totalitarian state. Willing to relocate."
Although there have been no takers, Bush instructed his staff to keep looking, saying he didn't need a large country; an island or small lagoon would be acceptable.
"As long as they have their own military," he added, "and good health care."