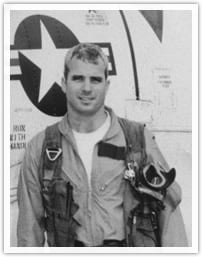 The John McCain campaign is being accused of deception in its advertising, by utilizing images of a fit and trim young man and claiming that it's the senator.
"These images show up repeatedly in several of his ads," according to Joseph Stubin of the Institute for Campaign Honesty. "In one ad, for example, the man is dressed as a young Navy pilot and is clearly forty years younger than John McCain."
"In another ad, we see a close-up of this same man lying cozily in bed, smoking a cigarette.
His face is much thinner than McCain's, not even a close match. In another one, this kid is being escorted toward the camera by a uniformed Naval Officer and kinda salutes the camera. You can see a spring in his step that we don't associate with Senator McCain."
Stubin calls it a case of intentionally deceiving the public. "It's akin to KIA advertising its vehicles by showing the viewers a Mercedes."
The Institute asks that John McCain remove the images of this young man from his ads, and replace them with ones of himself. "Everyone knows McCain is grey and paunchy," Stubin said. "He doesn't have to hide it. The American public responds much better to honesty than to slick advertising."