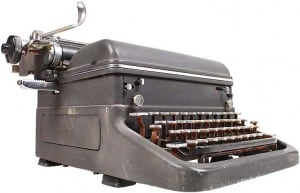 SEDONA, AZ — John McCain is currently seeking writers for his November 4th concession speech. "It's important to the American people that a concession speech come across as sincere to the voters and contrite to his supporters," said Senator McCain. "I'll be selecting from some of the best writers in the country, and will start working with them immediately on the content and tone of my concession."
McCain believes this is the first step toward re-inventing himself, after suffering what will undoubtedly be a humiliating defeat in the general elections. The fact that he has a full six weeks before delivering the speech, has made him confident it will be a memorable one.
"The Republican Party has a strong heritage of powerful, stirring concession speeches. I am proud to follow in the footsteps of Robert Dole, Gerald Ford and yes, the first President Bush."
Once the speech is written, McCain plans to work on his delivery for at least two hours every day, until that first Tuesday in November, when he will watch CNN and learn that he has failed to win the presidency. "And then it's showtime," said McCain. "I'll express my congratulations to the president-elect, tell my supporters that the time for divisiveness has passed, and relate my worthless vision for the United States."
McCain considers his concession speech to be his most important contribution to America. "I may have bad ideas and unpopular stances on the issues," he said, "but I'll be damned if I'm not going to deliver the best darned concession speech the American people have ever heard."
Writers interested in working on the concession speech should contact the McCain campaign directly.